A fragment of the "We Summon the Darkness" poster. Source: a screenshot, common-enemy.com
Crypto Briefs is your daily, bite-sized digest of cryptocurrency and blockchain-related news – investigating the stories flying under the radar of today's crypto news.
Exchanges news
Binance has launched Bitcoin (BTC) options on the Binance Futures trading platform. Users can purchase BTC call and put options with expiry between 10 minutes to 1 day at market prices, the company said.
A major Venezuelan exchange recently announced that it has "suspended" all petro (PTR) transactions, although it stopped short of explaining the reasons why. In a tweet from March 31, the Viente crypto trading platform stated that "withdrawals, deposits and exchanges" would be put on hold "until further notice." Only seven exchanges in the country are believed to still be allowing customers to make petro-related transactions – although Caracas is thought to be as keen as ever to push ahead with pro-crypto policies.
Entertainment news
The Litecoin Foundation revealed on Sunday that it's an executive producer of "We Summon the Darkness," a horror movie produced by a "member of the #LitecoinFam," Common Enemy, a Hollywood-based movie and television production company. "What starts as a party suddenly turns dark and deadly in this devilishly entertaining thriller," according to the description of the movie. The Foundation did not provide any further details about its involvement in this project.
The trailer of the movie:
Adoption news
Digital money transfer service Azimo, in partnership with Thailand's Siam Commercial bank (SCB), is launching cross-border payments from Europe to Thailand, through RippleNet, Ripple's global payments network. The news follows Azimo's launch of RippleNet's On-Demand Liquidity (ODL) service, as part of their remittance capabilities into the Philippines.
Crypto trading platform Oobit has announced the launch of its gateway solution for the crypto sector. According to the press release, users will gain access to multiple features, including comparing prices and offerings across different exchanges, called Oobit Hunter, and a single KYC passport for use on multiple trading platforms, called Oobit Pass.
Ledger, a major manufacturer of hardware wallets, has started accepting Crypto.com Pay as an additional payment method on ledger.com. The announcement says that this enables paying with new crypto assets, these being litecoin (LTC) and crypto.com coin (CRO), and it includes a cashback program of 10% provided by crypto platform Crypto.com.
Lukka, a blockchain-native software and data services company, has been selected by RSM US LLP, a provider of audit, tax and accounting services focused on the middle market, to provide crypto tax software solutions to the firm's tax clients. Per the press release, Lukka will supply RSM's tax practitioners with its LukkaTax for Professionals and Lukka Crypto Office products to support the tax preparation and compliance needs of RSM's individual and enterprise clients, respectively.
The Seoul Metropolitan City government will expand its use of blockchain technology for welfare and support payments – and is set to allow thousands of jobseekers residents to apply for city-issued grants using a new platform. Per Decenter, unemployed people aged between 19 and 34 will be able to submit documents and application forms via the new blockchain-powered platform when they apply for benefits payments.
Privacy news
The volumes of privacy service Whirlpool, offered by Bitcoin wallet Samourai, have tripled in a month, from February to March. According to the data and charts provided by Bitcoin privacy advocate Matt Odell, Whirlpool volume went up from BTC 529 (USD 3.5 million) to BTC 1,523 (USD 10.2 million) from February to March.
Legal news
A South Korean appeals court has added additional fines worth USD 8.2 million to the CEO of Block Cell's sentence, reports media outlet Newsis. The 63-year-old CEO, named by the courts only by his surname Choi, was handed a nine-year prison term last year for running a bogus crypto exchange. The court added that many of the victims of the Block Cell scam, which accrued "tens of billions of Korean won," had left scores of victims facing "bankruptcy," without a realistic hope of receiving refunds.
Novosibirsk-based Bank of Russia officials say they have banned what they term as "crypto scam" websites originating from the UK that have been designed to target Russian investors. Per Precedent TV, Novosibirsk's central bank branch has discovered that the site is operated by a company named Svenska Net LP, whose Russian-language pages claim its offices are based in Azerbaijan. However, the Russian authorities have pointed out that the company appears to have been set up in Douglas, Scotland, in 2014, by individuals with Russian names, according to official British records. The central bank says that the company is violating Russian securities laws.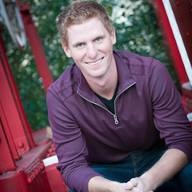 Ethan Moore, crypto and stock trader since 2012. Co-founder of Blockwatch experts team.