Have you ever wondered how scanners and document management systems recognize and extract text from documents? The answer lies in two technologies: OCR and IDP. But what exactly is IDP, and how does it differ from traditional OCR? OCR (Optical Character Recognition) has been around for decades and is used to convert printed or handwritten text into digital format. However, it has its limitations. IDP (Intelligent Document Processing) is a newer technology that goes beyond OCR to extract data from documents with more accuracy and efficiency. Understanding the differences between OCR and IDP is crucial for businesses that deal with large volumes of documents. In this article, we'll take a closer look at what IDP is, how it works, and how it differs from traditional OCR. Businesses seek ways for efficiency in document processing through Intelligent Document Processing (IDP). IDP automates document processing, saving time and money. In this article, we will introduce IDP and explain how it works.
Intelligent Document Processing (IDP) combines Artificial Intelligence (AI) and Machine Learning (ML) to automate the processing of unstructured documents such as invoices, purchase orders, and contracts. It reads, understands, and extracts data with high accuracy, removing the need for manual data entry and reducing chances of errors. IDPs typically consist of three stages: data capture, data extraction, and data validation. During the first stage, the IDPs capture the document and convert it into a digital format, which can be achieved through scanning, email, or other methods. During the second stage of the IDP solution, AI and ML algorithms extract pertinent data from the document. This encompasses details such as names, addresses, dates, and amounts. Additionally, the solution can differentiate and categorize various document types, such as invoices or contracts, and extract certain data fields based on the document type. During the last stage, the extracted data undergoes validation against established rules to guarantee precision. This may involve verifying information against alternative sources, identifying any inconsistencies or mistakes, and flagging potential errors.
Future of IDP and its potential impact on businesses
IAM is crucial for a business's cybersecurity strategy. With the growing reliance on digital technologies, effective IAM solutions are now more important than ever. IDPs have become a significant player in this space. In this article, we'll discuss the future of IDPs and their potential impact on businesses.
Growing Demand for IDPs
The global market for IDPs is predicted to reach $24.1 billion by 2025, with a projected growth rate of 13.7% during the forecast period, as reported by MarketsandMarkets. The rise in demand for IDPs is linked to the growing number of cyber threats and the necessity for reliable and effective IAM solutions.
Increased Security
With the growing number of cyber threats, businesses are looking for more secure IAM solutions. IDPs offer a more secure way of managing identities and access by providing multi-factor authentication, access control, and other security measures. This increased security will help businesses protect their sensitive data and prevent cyber attacks.
Improved User Experience
IDPs improve user experience with a single sign-on (SSO) solution. Users only need to enter their login once to access multiple apps. This reduces the need for multiple logins, saving time and reducing frustration. IDPs offer a seamless and convenient user experience, which can improve productivity and employee satisfaction for businesses.
Potential Impact on Businesses
The adoption of IDPs can have a positive impact on businesses by offering a secure and efficient IAM solution. This can effectively reduce the risk of cyber attacks and data breaches, protecting the reputation of businesses and preventing legal and financial complications.
In addition, IDPs can also improve productivity and employee satisfaction by providing a seamless and convenient user experience. By clicking this link, you can help your business attract and retain the best talent and improve overall productivity.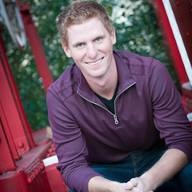 Ethan Moore, crypto and stock trader since 2012. Co-founder of Blockwatch experts team.