MANA Coin Price Prediction
The popularity of cryptocurrencies has significantly grown over the past year; consequently, thousands and thousands of people started investing in coins. It increased to the extent that even a number of well-known people are using digital assets. Therefore, numerous kinds of crypto coins are available, and people want to know which they should choose. That is why there are many reviews and forecasts, such as this MANA price prediction.
While many cryptocurrencies, like Ethereum and Bitcoin, still exist on the market, a few new coins have appeared. Decentraland or MANA is one of them. In this review, you are going to learn what its forecast is, but it is necessary to figure out what it is in the first place.
What Is MANA?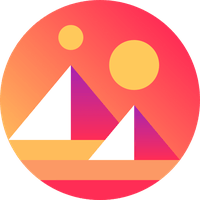 MANA is a short word for Decentraland, and it is a blockchain-based virtual reality platform. The interesting part is that it makes it possible for consumers to develop and monetize apps and content.
In 2017, which was four years back, they launched Decentraland after an almost 20 million-worth initial coin offering. The closed beta appeared two years later, but it went to the public only in 2020.
You should also know that it is required to utilize MANA crypto for all transactions on this platform because the network is powered by it. Even though the digital asset is new, its popularity caused its availability on many top crypto exchanges. That is why many investors started pondering over it.
MANA Coin Price Analysis
These days, the crypto asset is in the 56th place, according to CoinGecko. The thing is that the coin has managed to grow, but can the pattern go into a downtrend?
Since its launch, the coin has gone all way through from a bearish to a bullish trend. It caused a high trade volume, which implies that the asset happens to be in an overbought condition. It is crucial to pay attention to this fact because it means that the price can drop at any moment. Hence, when trading, you should do it wisely and remain cautious.
This year, the coin has significantly increased, while every price was higher compared to the previous one. In addition to that, there were corrections and fluctuations at the same time, which makes the asset quite competitive. However, it is necessary to see how optimistic the MANA coin price prediction will be.
Will MANA Grow for a Couple of Months?
As mentioned before, MANA has managed to ascend in a short period of time. That is why many people are sure that the coin has all the chances to grow even more. Cryptocurrency experts also believe that Decentraland will dramatically increase. The MANA Decentraland price prediction is that it may ascend to around three dollars in two years. At the same time, one should never forget that cryptocurrency markets are rather volatile, so research is a must before any kind of investment.
MANA Coin Price Prediction for 2025
Based on data, it is possible to predict that the coin is likely to ascend. However, the exact price differs from one MANA price prediction 2025 to another. One source states that it will go down to 0.7 dollars, and it should be its lowest price, while another source claims that in four years, the asset will cost at least 1.3 dollars. Thus, the cryptocurrency happens to be a profitable investment based on analysis.
MANA Coin Price Prediction for 2030
It is not easy to make a long-term forecast for something like MANA because blockchain is one of the fastest-growing markets. At the same time, seeing how quickly this coin has grown and considering the MANA coin price prediction 2025, it is possible to say that it does have the potential to increase.
According to the DigitalCoinPrice forecast, the digital asset should keep on growing, so it can reach 2.7 dollars by 2026. By 2028, the price should make up 3.6 dollars per coin.
According to the analysis by Cryptocurrency Price Prediction, the crypto asset should continue ascending at a substantial rate over the following decade.
They state that the coin has all the chances to cost approximately seven dollars by 2030.
Is It Worth to Invest in MANA for a Long-Term?
According to the MANA price prediction after Terraform, the coin is a good long-term investment. The price of the digital asset has significantly increased, and it costs more than one dollar now. Meanwhile, some people believe that this success is there thanks to Bitcoin. The reason is that the growth of the cryptocurrency was connected with the BTC`s jump. Thus, they are sure that the token will keep on growing if Bitcoin continues increasing.
Moreover, the platform is focused on enhancing its features for a better user experience, which should attract more consumers.
On average, the coin has great statistics; consequently, it should be a good option to start investing. To sum it up, the platform may be quite profitable, but you should never forget to keep an eye on the market`s trends.
Where to Buy MANA Coin?
As you can see from the price prediction MANA token is on the rise. Since the price of the coin keeps increasing, its popularity is growing. It means that the cryptocurrency is available in the bigger part of crypto exchanges.
Final Words
Obviously, MANA obtains its own strengths and weaknesses, but the platform is predicted to continue growing. That is why almost every future price prediction for MANA queen is optimistic. Moreover, they state that the cryptocurrency will not fall during the following decade, which makes it a worthy option to invest money.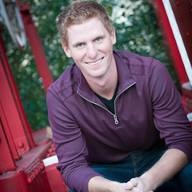 Ethan Moore, crypto and stock trader since 2012. Co-founder of Blockwatch experts team.