On Tuesday, August 13, most digital currency prices have dropped in value between 2-5% while crypto trade volumes globally have fallen to $46 billion in the last 48 hours. Despite the downturns across the board, bitcoin cash (BCH) is holding steady, up 2% today and now commanding the fourth largest market valuation.
The Top Digital Currency Markets
Most crypto markets are in the red today as many popular digital assets have lost a few points over the last day. At the time of writing, the overall market capitalization is roughly $286 billion. BTC prices are down a touch over 3% this Tuesday as each BTC is trading for $10,984. BTC does capture 68% of the $286 billion with a market valuation of $196 billion this week. The cryptocurrency is down 6.6% over the last seven days and has about $15.1 billion in global trading volume.
Behind BTC is ETH which has dropped more than 3% today as each ETH is swapping for $205. Ethereum markets have a valuation of about $22 billion in total and there's roughly $5.6 billion in ETH trades worldwide. Ripple (XRP) has been extremely boring but dropped from $0.32 to $0.29, losing 2% in the last 24 hours. Lastly, litecoin (LTC) has seen the worst of the declines this week, losing more than 10.9%. Each LTC is swapping for $84 per coin and markets are down 2.5% on August 13.
Bitcoin Cash Fundamentals Look Bullish
Bitcoin cash (BCH) markets are leading the top 10 crypto pack as BCH has gained 2.17% in the last 24 hours. BCH is trading for $337 per coin and the cryptocurrency's market capitalization today is roughly $6 billion. There's 1.27 billion in global BCH trades and bitcoin cash currently holds the sixth largest trade volume. The top pair traded with bitcoin cash is tether (USDT) which has around 48.7% of all BCH trades today.
This is followed by BTC (32%), USD (9.4%), ETH (6.4%), and KRW (2%). The exchanges swapping the most BCH include Coinbene, Huobi Pro, Huobi Korea, Huobi Japan, and the trading platform EXX. Many traders have noticed that BCH has outperformed a bunch of other digital assets this past week, spiking more than 10% on Sunday. The well known digital currency trader Don Alt explained that bitcoin cash may see a price run-up soon. On August 11, Don Alt tweeted:
[Bitcoin Cash] is one of the charts with the most potential out there right now. Looks as if it wants to pull a BTC like run soon. As long as it can close through resistance (0.035) I'll suspect BCH is going to retest blue (0.075) which would be + 150% from here.
Goldman Charts Indicate a BTC/USD Rally Toward $14K
A series of BTC/USD chart slides stemming from Goldman Sachs suggest that the current BTC price dip could be a buying opportunity for investors. The slides were created for institutional clientele and implied there was a possibility BTC could touch $13,971 per coin. "Any such retracement from $12,916-$13,971 should be viewed as an opportunity to buy on weakness as long as it doesn't retrace further than the $9,084 low," one slide details. The Goldman Sachs analyst used an Elliott Wave analysis, a tool that attempts to locate market cycles and trends in wave patterns. However, critics of the Elliott Wave principle believe the chart research is too broad and vague due to the fact that it's very difficult to recognize the start and end of each wave.
SEC Postpones Three Exchange Traded Funds
The BTC/USD price started fumbling after the U.S. Securities and Exchange Commission (SEC) delayed the Vaneck Solidx Bitcoin Trust, Wilshire Phoenix, and the Bitwise Bitcoin ETF Trust. Almost immediately after the announcement from the U.S. regulator, BTC/USD prices dipped from a high of $11,560 to $11,350 on Monday. Reports reveal that the Wilshire Phoenix proposal decision may come on September 29, while the Vaneck Solidx Bitcoin Trust could be made in mid-October.
The regulator has delayed Bitcoin exchange-traded funds (ETF) for years starting with the Bitcoin ETF backed by the Winklevoss twins. Speaking during the Bakkt Digital Asset Conference, SEC commissioner Hester Peirce told the crowd that regulators are stiff against the crypto industry because regulators are the ones who get the blame when things go wrong. "It is very natural for regulators to be conservative because if we make a mistake then people are going to blame us and I know if people lose money, they always blame the regulator," Peirce told the crowd.
Crypto Price Downturn Could Last Much Longer
According to the popular trader Cryptowolf, if the current BTC/USD price follows historical data the current correction could continue. BTC prices have failed to break the upper resistance above the $12K region over the last two weeks. Cryptowolf says the current correction will only last six and a half weeks if prices follow historical data. "One of the reasons I don't expect a new high anytime soon in bitcoin is the lack of time in this correction," the trader remarked on Sunday. "History has proven that every reversal rally was then followed by a correction of 189 – 203 days before breaking its previous high — Currently at only 45 days correction." If the analyst's timeframe correlates with prior prices, it started beyond the $12K rejections this month as BTC/USD stopped short just before the $14K zone at the end of June.
Trade Wars, Faltering Debt and Hyperinflation Could Pose Systemic Risk to the Global Economy
Overall digital currency prices are still holding strong as the world's economic woes continue to grow. Fears of a deep recession have started to look certain as particular regions pose a systemic risk to the global economy. There's anxiety over a no-deal Brexit between the U.K. and the Eurozone as well as a chance that Italy could abandon the monetary system.
Economists are finding that Hong Kong is not only suffering from the U.S.-China trade war, but the protests are disrupting the country's businesses as well. On August 12, the country's most popular airport suspended all flights because protestors brought the international travel hub to a standstill. The airport in Hong Kong is one of the busiest worldwide with more than 1,100 daily flights. Reports detail that over 700 protestors have been arrested for "taking part in a riot" and unlawful assembly.
Meanwhile, all eyes are on the German economy this week where economists and data reveal a looming recession. Data expected this week will show how the country's economy performed during the first two quarters of 2019. Additionally, while the world was focused on the 10,000,000% inflation rate in Venezuela, people are now watching the economic chaos in Argentina. With all of the global fears growing, larger spot gold prices have touched all-time highs above $1,500 per ounce. Despite the 45-day long correction, with the global economy in disarray, cryptocurrency market prices remain strong.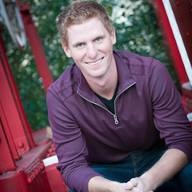 Ethan Moore, crypto and stock trader since 2012. Co-founder of Blockwatch experts team.