NIO is a Chinese company that manufactures electric vehicles, is becoming more and more successful because it is now selling enough goods to be considered a profitable business. That is why investors have noticed it and are trying to understand whether it is worth investing their money. While some of them are sure that the company is highly likely to keep growing, others are not certain. The reason that caused such confusion is the NIO earnings report for the fourth quarter of 2020.
In this review, you will find the NIO forecast 2025, along with some significant information about the organization. It should help you figure out whether it is going to be a successful company in the nearest future, or it is one more secondary manufacturer on the market.
Price History Analysis
The stock of this company went public at six in 2018. In 2019, the price fell to its minimum of 1.19, but there was a significant increase in 2020. The reason for such an unexpected rise was an increase in sales. After that, the NIO stock became 50 out of 99 in IBD Composite Rating.
In the course of the past year, though, the organization managed to reach the top 2 percent of all shares. That is why many people believe that NIO is a fast-growing manufacturer, the shares of which are worth purchasing right now; consequently, the NIO stock forecast 2025 is expected to have positive dynamics.
Current NIO Price and Dynamics
In January, the shares managed to climb over 62 dollars per one, and they even succeeded in remaining close to that price during one more month. On the 1st of March, the organization announced its revenue, and the price became much lower in an extremely short period. It happened because traders did not like the mixed results, like a miss on GAAP earnings per one share. Hence, the stock cost remained stable in the low 40 dollars range in March. This price stability did not last long as it dropped to 30 dollars by the end of the month.
Currently, the shares of the company happen to be quite sensitive to the attitude of the market towards electric vehicles, while this, in turn, causes unpredictable volatility for the NIO organization.
While the opinion of some analysts regarding this manufacturer is rather pessimistic, others are sure that the shares` price will definitely grow. Even though the stock of this company is down around 38 percent from the peak, there are a few encouraging things in the NIO earnings report. Here is the good news:
Electric car deliveries are impressive with their 111 percent increase;
There is a significant growth of revenue, which is 133 percent;
NIO has managed to rise by 2 percent higher than expected;
They managed to shift from six percent negative product margin to over 17 percent, which shows that the company has achieved profitable economies of scale in manufacturing;
Shares performed well in the first quarter of 2021.
Despite the impressive changes, many traders ignore this sector. For example, Mizuho Bank did move the needle in the manufacturer`s favor when it reached 60 dollars per share, but it only lasted for several days. Therefore, it is possible to conclude that investors are cautious when it comes to NIO and electric vehicles.
It does not seem that the stock will cost more than 62 dollars in the nearest future, and it appears to obtain little support in another direction. However, to come up with any NIO price prediction 2025, it is necessary to monitor the shares and check the organization`s earnings.
NIO Stock Price Prediction 2025
As mentioned above, some investors are sure that NIO is not advantageous, while other traders believe that the manufacturer is going to succeed. Being concentrated on Wall Street NIO stock price prediction 2025, analysts state that there will be a big jump in two or three years followed by substantial gains, which will not be that high. However, they suppose that the organization will be facing net losses until 2023.
Considering revenue, Wall Street claims that the stock price will unexpectedly increase quite soon and should remain stable for some time. After that, there can be a jump in 2025, but it may be smaller:
| | | |
| --- | --- | --- |
| Year | Year over year change | Revenue |
| 2021 | 118.5% | 5.5 billion dollars |
| 2022 | 57.5% | 8.7 billion dollars |
| 2023 | 42.8% | 12.1 billion dollars |
| 2024 | 18.8% | 14.5 billion dollars |
| 2025 | 24.8% | 18.1 billion dollars |
The company is also expected to minimize its net losses in 2021 and 2022, which should result in it getting above break-even. Thus, there must be net income and positive earnings per share in one year. According to analysts, the net income shall be approximately 735 million dollars, while the adjusted one can even be 1.6 billion dollars by 2025.
Will NIO Price Grow?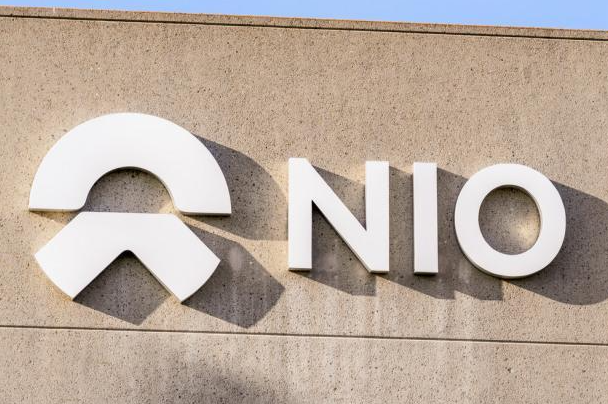 The company`s CEO, whose name is William Li, is confident despite the doubts shown by the stock market. In an interview, he claimed that it is necessary to double automobile deliveries before the company reaches a positive net income instead of generation net losses. At the same time, this professional states that it is possible to achieve this goal because the plan is to sell products not only in China but in the United States and European countries as well.
When it comes to the market in Chine, it seems that the organization does have the required room and possibilities to expand. The thing is that the government encourages people to use electric cars on the road, which enhances their popularity. These days, this type of vehicles makes up around 5 percent of new automobile sales in China.
Moreover, they expect this number to grow to 20 percent by 2025 due to modern trends. It means that NIO obtains an enormous market to address, and this market should keep growing in the course of the following five years or more.
Even though the fact that such a market exists does not guarantee sales, but the manufacturer seems to obtain a few advantages here. NIO and other organizations in China producing electric cars have an edge when it comes to foreign competitors due to tension between the United States and China.
Even though Tesla is manufacturing its cars in China, and they sold an impressive number of products in 2020, which makes it a serious competitor, the government forbade military personal and state workers from utilizing foreign electric vehicles. The reason is national security concerns, like tracking the geolocation of those people by foreigners.
Thanks to this order, local electric car manufacturers get more clients and quickly succeed. Meanwhile, there are a few organizations in the space, and it causes competition. The great part is that NIO has at least one significant advantage, which is an outstanding battery swap service. Using this technology, users can get a fully charged battery at a station and keep on driving instead of spending a lot of time recharging their battery.
Also, the NIO company is going to expand into the United States and European countries within the following year or two, which is stated by its executives. The manufacturer should get an additional revenue stream due to sales in Europe, but the chance of significant deliveries to the USA is pretty low. The thing is that they already have Tesla with its immense popularity on the American market. Besides, the political tensions between China and the United States play a big role in this process, too.
If the organization manages to achieve its goals of expanding sales, it should reach its NIO price target 2025.
The company has also issued an enormous number of brand-new shares, which complicates the matter a lot.
Will NIO Price Fall?
The NIO electric car manufacturer is working in a volatile and uncertain sector; consequently, nobody can guarantee that there will be a rise to full potential. Hence, several factors can lead to a failure:
The company can lose its unique service if other manufacturers decide to provide people with the same swap battery service, develop charging alternatives, offer better technology, etc.;
If the relationship between the United States and China is better, the government may allow people to use Tesla. It implies that NIO will have to deal with a strong competitor;
Any economic difficulties will affect NIO because there will be no demand if local people do not have enough money to buy them;
The company might fail to build a secondary market in Europe;
There can be unpredictable hurdles in manufacturing, a battery swap network development, or the absence of support from the Chinese government side.
Any of the mentioned factors are able to significantly affect the NIO company, so it may get stuck at its 62 dollars per share price.
Is It Risky to Invest in NIO for a Long-Term?
NIO is an organization that has to operate in a crowded sector, and it also has strong global competitors, like Tesla. It depends on the high stock market volatility and unpredictable trader mood swings. Currently, the company is working at a loss. Despite all the mentioned facts, NIO`s five-year prospects still appear to be optimistic.
The manufacturer is producing electric cars with huge home-field strength, as its home country is hostile toward foreign automobile companies. It means that the government supports its domestic electric automobile developers. Furthermore, NIO obtains an outstanding and extremely convenient service, and it is battery swaps. Thanks to this feature, people do not have to wait for hours until their battery will get charged. Hence, Wall Street NIO forecast 2025 is strongly favorable for a significantly higher share price in four years.
NIO is very different from most modern electric vehicle startups because it is manufacturing and offering thousands and thousands of working automobiles every three months. The organization is reaching economies of scale individual unit sales net profitable.
Right now, it appears that the company occurs to be a great long-term purchase, while its stock cost issues should be a great opportunity for investors who do not mind some level of uncertainty. If you are one of the traders who desire to wait for the future patiently, then NIO is a wonderful opportunity.
Conclusion
NIO is a company that appeared on the market relatively recently, but it is one of the fast-growing organizations. Even though it is facing some difficulties at the moment, many experts believe that the stock price should significantly rise over time.
In addition to that, it is lucky to have great support from the government`s side. Since most people are not allowed to drive foreign electric cars, they have to buy something in their home country. In addition to that, the staff of the manufacturer believes that it is possible to conquer the American European markets as well. According to the NIO stock forecast 2025, the organization will become extremely popular if they manage to solve these issues.
You should know that there is no need to expect an instant income from this organization, while it can be a wonderful option if you are not into instant results. Even though there will be almost no benefit from this manufacturer this year, from the mentioned factors, you can see that it has all the chances to help you become a bit richer. Study the forecast made by professional investors and make the right choice.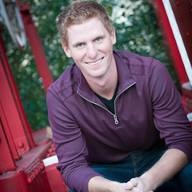 Ethan Moore, crypto and stock trader since 2012. Co-founder of Blockwatch experts team.