The United Kingdom will become the first market outside the United States where PayPal can buy and sell cryptocurrencies.
According to sources, PayPal plans to expand its cryptocurrency products to the UK in the next few months. PayPal also plans to provide encryption services for Venmo wallet holders by the end of the second quarter of 2021.
Cryptocurrencies Gain Momentum
Since November last year, American users can directly purchase cryptocurrencies through the PayPal application, which is undoubtedly an important step for PayPal in terms of digital assets. Since then, the volume of cryptocurrency transactions on PayPal has reached a record high.
In the fourth quarter earnings conference call last week, PayPal decided to add cryptocurrency purchase, sale, and custody functions to "Venmo and selected international markets" in 2021. Shulman said that after the launch of the encryption service found "exceeding expectations", the company is "investing heavily" in encrypted assets, blockchain and digital currency businesses.
Encrypted Payment Services
It will also launch encrypted payment services at 29 million merchants in its network. Dan Shulman said at the time that PayPal was actively cooperating with regulators and central banks.
Major payment companies that support encryption are still continuing to launch encrypted payment services. BitPay announced that its MasterCard prepaid card users can now connect to Apple Wallet and pay with Apple Pay.
Bitpay currently supports BTC, ETH, BCH and multiple stable currencies for payment.
Taking into account the scale of Apple Pay and the saturation of the market, this move allows cryptocurrency holders to have more opportunities to use digital currencies in the real world.
Similarly, the integration with BitPay may also bring additional utility to users who use Apple Card. This service launched in cooperation with Goldman Sachs. It allows Apple Pay users to get cash back when purchasing. Currently, it has 380 million users worldwide. In other words, the two parties will cooperate to provide encrypted payment services to 380 million users worldwide.
This seems to be part of BitPay's broader strategy to leverage the momentum of the cryptocurrency bull market. Among them, BitPay also submitted an application to become a national trust bank to the OCC (Office of the Comptroller of the Currency) at the end of last year.
BitPay CEO StephenPair said at a press conference: "We have thousands of BitPay wallet app users who use BitPay cards. They are always looking for new places and ways to spend their cryptocurrency. Apple Pay, Google Pay and SamsungPay will make the use of BitPay cards simple and convenient in more places ranging from everyday items to luxury goods."
Last week, RBC Dominion Securities analyst Paul Steves predicted that Apple may be the next company to allocate part of its cash reserves to Bitcoin. And this cooperation may be just the first attempt of Apple's cryptocurrency business.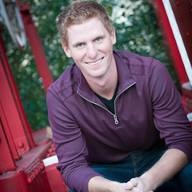 Ethan Moore, crypto and stock trader since 2012. Co-founder of Blockwatch experts team.